Make this the Year You Get Your Financial House in Order
I love New Year's Resolution time of year not because of the goal setting, but because it gets us thinking about the results we are seeking. Once you know what outcome you want, your best success comes in focusing on the small action steps that ultimately lead to your goal. Each small step is like a mini goal, a doable task, an identifiable action that once accomplished should motivate you to accomplish the next small step.
Often our new year resolutions are related to health or finance. I believe those two aspects of life are so inter-related (hence the name of my business Mind, Money, Motion) but it's like anything, you can't improve something until you know exactly what you have to begin with. So my challenge to you is to make this the year you Get Your House in Order financially, and let me help you do it one small step each month.
To know what you have to begin with, you need to start with an inventory. Then identify the homework needed after you can clearly see what you have. Taking care of your family now and in the future by getting financially organized is a solid financial foundation which enables you to make wise long-term decisions going forward.
In high school, I played the part of Pauline, the housekeeper, in the musical "No No Nanette" (that's me below). Looking back, I think I may have been type cast for that role as Pauline was the ruler of the roost. She was in charge of the household. I was the oldest of four children, went on to be a mother of four children, a Mimi of 4 grandchildren and now feel very comfortable in the "financial mother" role for my clients. I am a bit of a mother hen by nature, always looking out for and taking care of keeping the house in order and everyone in it.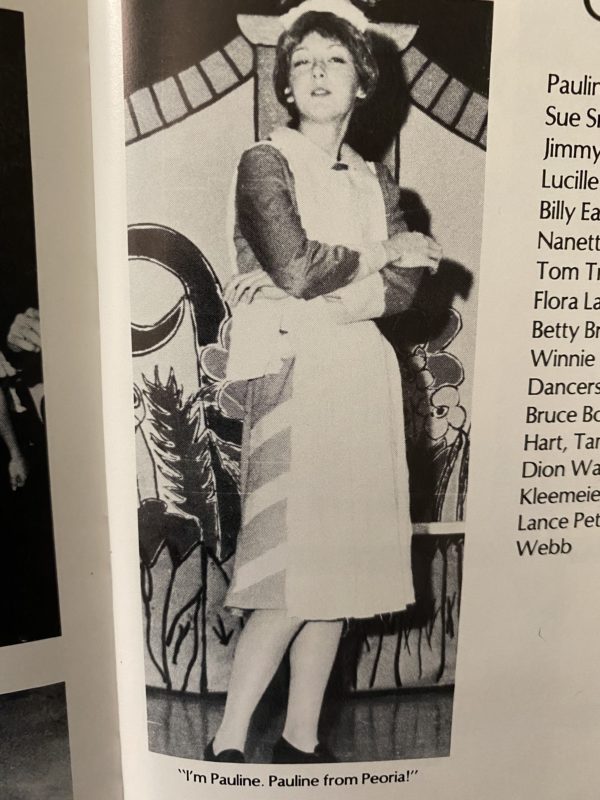 So let me be your financial housekeeper, your homework helper, your financial catalyst, your Nice Nag…pick one, just let me help you! Sign up for my newsletter, listen to my podcasts, and you will be rewarded with a new tool to use each month as we focus on a different "room" of the house every month. January starts off with a fillable PDF for your overall plan of attack for the year via a Financial Planning Calendar. Join me for a 12-step financial Open House tour, I promise you will be glad you came along for the ride!
Marie Burns is a Certified Financial Planner™, Speaker and Author of the bestselling Financial Checklist books.